Experience Sun Palace Casino – Read Up on My Review of Sun Palace Casino
Having checked out the platform and signed up to play blackjack at Sun Palace Casino, I've written down my personal experience for you here – read all about what I discovered in this review.
Prior to accessing the Sun Palace Casino site, I wasn't really informed on anything about it. I mean, it was one of those platforms that had sort of just slipped by without me noticing it before. That being said, I did do a little bit of research into it once I accessed the main page, only to find that it provides games from just a single developer – Real Time Gaming.
In general, I'm quite the fan of sites that offer up titles from more than just a single provider, but I was still willing to have a look into what Sun Palace could provide. In the event, it actually does have some intriguing features about it, with a good choice of blackjack games being a part of that, too.
Hits or Misses
Hits:
US-friendly platform
Great choice of special offers
24/7 customer support
Accessible via mobile devices
Download or instant play lobby
Misses:
No licensing information displayed on the site
No telephone support
Few payment methods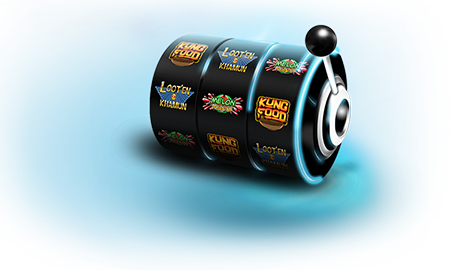 Claim your: 150% up to $10,000
Claim Now!
What I Thought of Sun Palace Casino
If I'm honest, then my first thoughts upon accessing the Sun Palace site, was that it did look somewhat dated in comparison to other casinos that I've played at. It still has a decent enough design for you to see, but for me, it could do with modernising a little bit more. That being said, the navigation links running across the top are all very handy and provide an easy-to-use setup overall.
It was my first goal to look at what types of blackjack games are available at Sun Palace, so, naturally, I headed for the game lobby. All of the games that are available within the lobby come from the Real Time Gaming (RTG) brand, and I have had a bit of experience playing this provider's games before. In the lobby at Sun Palace though, the blackjack games are categorised under the "21 Games" sub-category.
It was there that I found various versions of blackjack to play, including Face Up 21, Blackjack + Perfect Pairs, Pontoon and Suit 'em Up Blackjack. There aren't any live dealer games available at the site though, because this isn't something that RTG involves itself in.
Something else that I noticed about Sun Palace Casino, is the fact that it does quite heavily promote its special offers. In fact, the welcome offer is clearly visible on the first homepage of the casino, while advertisements for such can be found on pretty much every other page of the website.
The other thing that really appealed about the casino to me, is its support options. There's a live chat function and an email address to utilise, with the support team being available on a 24/7 basis. I'm always happy to find that I can seek out assistance if I should ever need it, so with it being available around the clock, Sun Palace appeals to me.
The main downfalls that struck me about the casino though, is that it doesn't have any licensing information available to see on the site first of all. Not only that, but there are few payment methods to use and there isn't any possibility of contacting the support team on the telephone.
Things to Consider When Choosing Sun Palace Casino
If the features that I noted above aren't enough for you to want to join the site, then take a look at some of the other inbuilt functions that Sun Palace is able to provide below.
Promotions/Bonuses
Should you wish to receive bonus rewards from the online casino site that you're joining, Sun Palace does have a collection of these that may appeal to you. The best course of action to take is to visit the casino's "Promotions" page, where all the relative information about them will be on display.
Alternatively, there's also the possibility of receiving emails from the site. This means that you'll have the latest rewards and promotions sent to you directly to your inbox.
Games
It's always nice to see blackjack games have their own category separate to other tables games, and as noted, these are categorised under the "21 Games" heading. Coming from RTG, you'll find a total of eight different blackjack options on hand to play within this category. In addition to blackjack, you'll find a number of other table games, as well as video poker, slot offerings and a few speciality games.
Live Blackjack
Sun Palace does not provide any live dealer games, as these aren't something that RTG creates in the first place.
Mobile
Anyone who is interested in playing games via a mobile device though, is able to do so easily. Android users have the opportunity to download an app for their handset, which is available directly from the Sun Palace Casino website. This installs the app to your home screen for instant access to the games. Other devices can simply be used to navigate to the homepage of the casino via a web browser for instant play that way.
Conclusion
It's true that there are still some things that the Sun Palace Casino platform needs to work on in order to impress me on a higher level. If it had a bit of an overhaul design-wise, then this would be a start. However, as well as this, I'd like to see the inclusion of its licence details as well as a few more payment methods. Other than this, it's got a good enough selection of games, an easy-to-use navigation system, great promotions and assistance available around-the-clock. It stands as a decent online casino, I'd say.