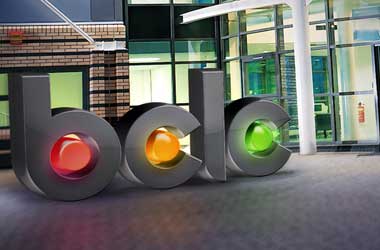 The government-owned British Columbia Lottery Corporation (BCLC) has been given more authority over provincial casinos by the British Columbia government.
At a recent news conference in Victoria, B.C. Attorney General and Minister for Gaming David Eby said the government will be enforcing new regulations to ensure that casinos will be facing apt consequences for illegal activities such as money laundering, which has been a primary concern for the province as of late.
To enforce these new rules, B.C. will be strengthening existing policies of the BCLC, with an emphasis being place on policies concerning security and compliance oversight. The new operational service agreements which aim to boost discipline and strengthen BCLC's monitoring of the gaming industry, will be signed with provincial casinos once their existing contracts and concessions expire.
In a statement, Eby said
I'm very happy there is a new service agreement that is coming into place for B.C. casinos that will increase the ability of the B.C. Lottery Corporation, and, by extension, government, to enforce these policies
Pursuant to the Gaming Control Act (GCA) of the province of B.C., the BCLC could conduct and operate gambling services in behalf of the province, as well as provide management and regulate the industry. Since 1997, the BCLC could also enter into agreements associated to gaming services and monitor the compliance of gaming providers and casinos with existing GCA rules and regulations.
The new agreements that will strengthen the BCLC's authority, while the B.C. government waits for the results of a report that is looking into the policies and practices of the province's gaming industry. The review was commissioned by the previous Liberal government primarily to uncover the roots of money laundering in casinos, after the issue with River Rock Casino exploded in 2015.
In July 2015, River Rock Casino in Richmond was found to have accepted $13.5 million worth of $20 bills. Police identified the $20 bills as the currency of street-level drug deals. A 2016 report also revealed that at one point, the River Rock Casino accepted a single cash buy-in amounting to more than $500,000. In September this year, investigations found that the majority of casino staff displayed very little knowledge about their responsibilities when it comes to detecting and reporting money laundering instances.
The review of the B.C. gaming industry is set to be submitted to the government by March 2018 by Peter German, former deputy commissioner of the Royal Canadian Mounted Police (RCMP) and Correctional Service Canada.